Portfolio of cash generating renewables assets and greenfield growth opportunities
Orrön Energy owns and operate renewable energy assets in the Nordics and develop greenfield growth opportunities in the Nordics and Europe. The estimated power generation is 800 GWh for 2023, which is set to increase to 1,100 GWh once the wind farm Karskruv is online. Karskruv, which is under development in southern Sweden, is ahead of schedule and expected to be completed before the end of 2023.
Operational portfolio
The Company's operational portfolio consists of high-quality and cash generating wind power assets in Sweden and Finland, one hydropower plant in Norway and one wind farm under construction in southern Sweden. A majority of the assets are situated in historically high-priced regions.
Read more about the operational assets here and the wind farm under construction here.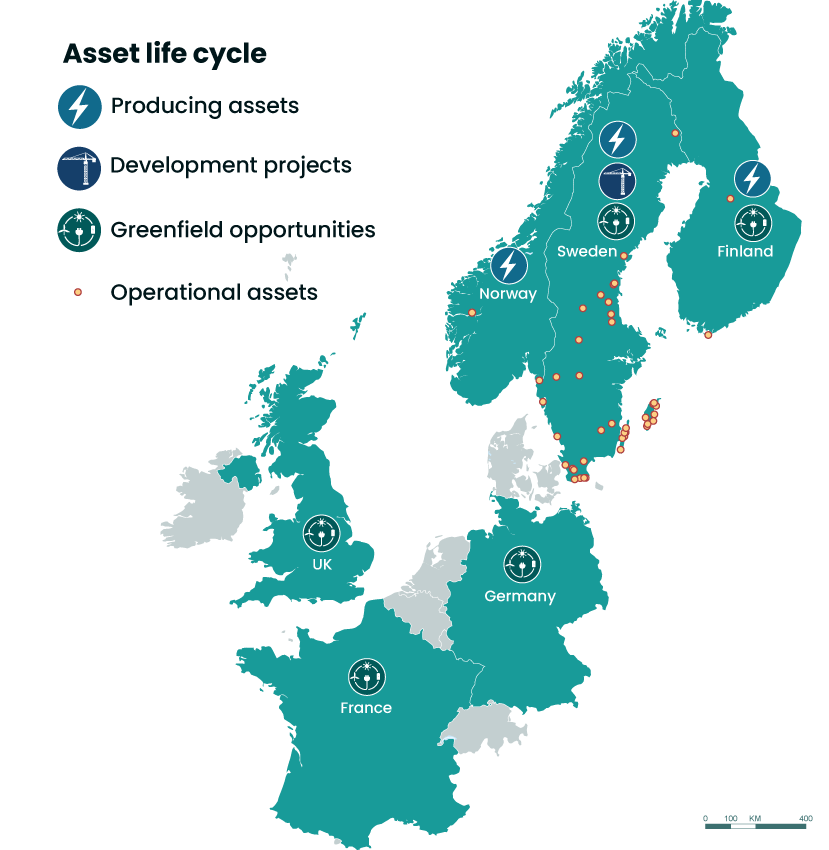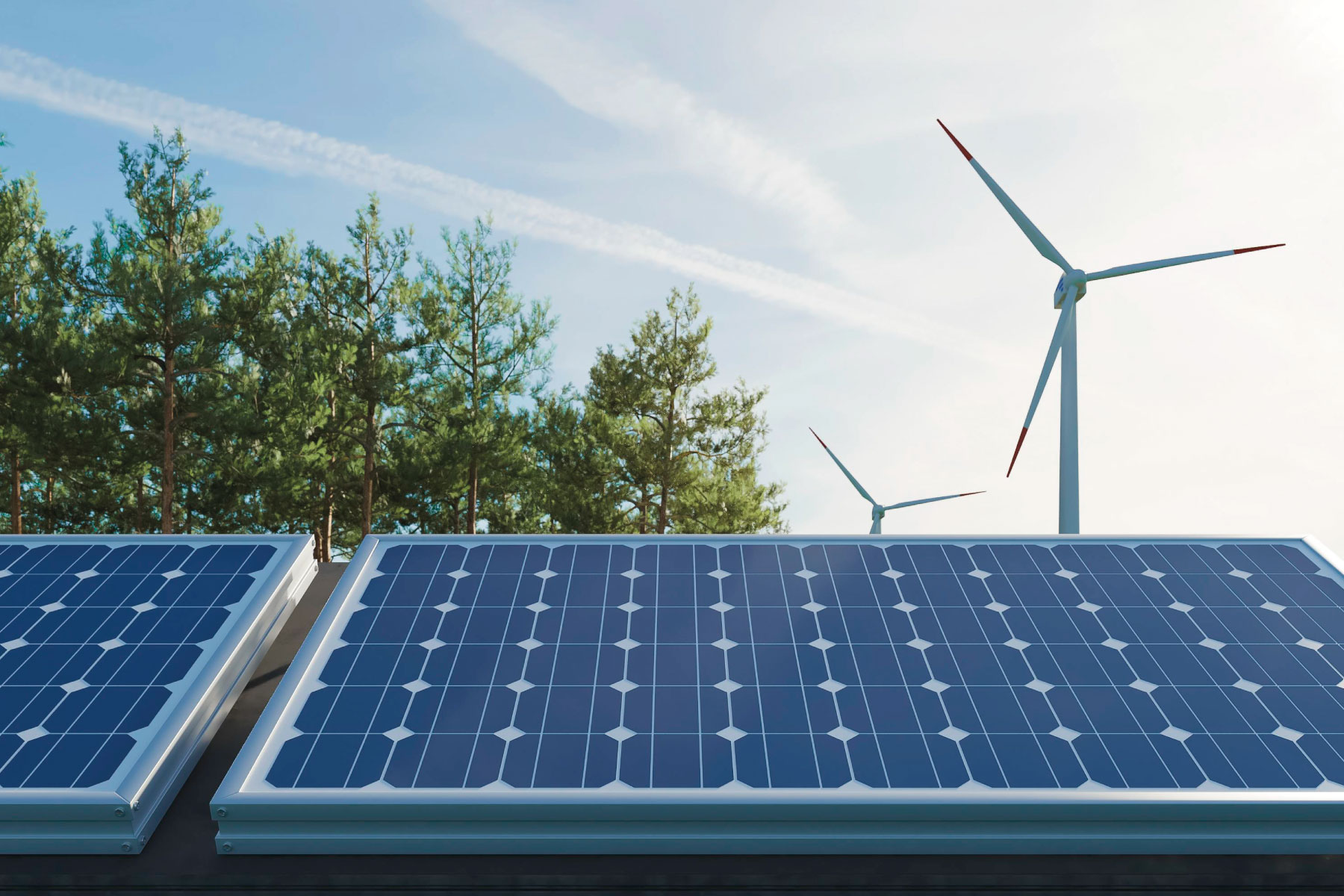 Greenfield growth opportunities
The Company is pursuing a range of opportunities for greenfield projects developments in the Nordics and Europe. The identified project opportunities are across proven and low-cost onshore technologies; wind energy, solar energy and battery storage, which when realised will diversify the Company's power generation.
Read more about our greenfield business here.