Karskruv wind farm
Annual estimated production of 290 GWh
100% ownership
On track for production start in late 2023
Situated in the historically high priced SE4 price region
20 turbines with total installed capacity of 86 MW
Estimated lifespan of the turbines of at least 30 years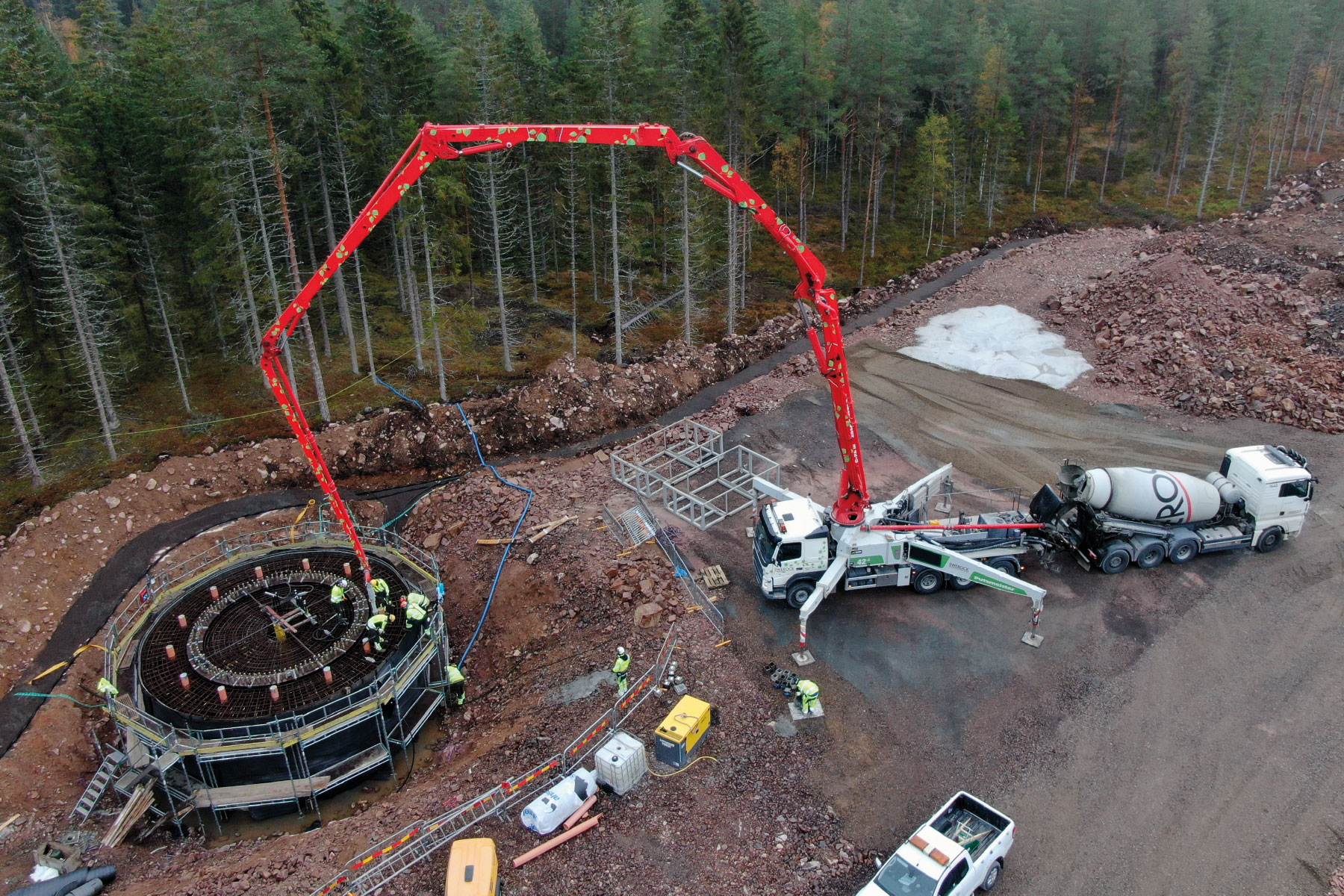 Orrön Energy has a 100 percent interest in the Karskruv wind power project, which is situated in the historically high priced region of SE4 in the southern part of Sweden. Karskruv is currently under construction and will add 290 GWh to the Company's estimated annual power generation once operational at the end of 2023. Construction activities at the Karskruv wind farm project in southern Sweden are ahead of schedule, with foundation casting and anchor tensioning completed in the first quarter. All main components have arrived in Sweden, with transportation to site ongoing. The first two tower sections have been installed for six turbines, and main installation is planned to commence mid-May. Connection to the grid is planned for the second and third quarters of 2023.
Karskruv was acquired from OX2, who is managing the construction and commissioning phase alongside the turbine supplier and contractor Vestas Wind Systems. The project has an availability warranty in place, which guarantees the availability of the turbines through their operational life of approximately 30 years and gives the Company protection against downtime and outages.
Projects for local stakeholder engagement and biodiversity are ongoing in the area surrounding the wind farm. This includes grazing projects together with local farmers, planting of wildflowers and investments in developing a recreational area next to the wind farm.